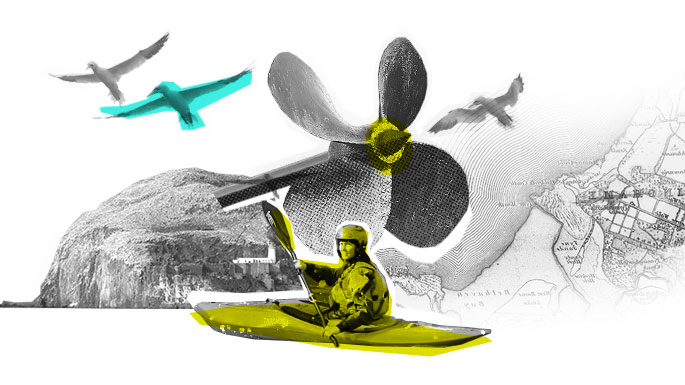 With the ever changing rules and restrictions across Scotland, England and Wales; it is understandable that you may be confused as to what you can and can't do during the new 2021 January lock down restrictions.
While so many things to see and do in Dunbar are understandably restricted right now, we wanted to help clarify (based on the Scottish Governments Website (06/01/21)) what you can do in the area.
Exercise Activities
Dunbar is great for Surfing, long walks and runs and other sporting activities.  But with the current restrictions, what is the governments advise?
Local outdoor exercise, sport, recreation etc (including golf, running and so on) has to start and finish at the same place up to 5 miles from your local authority area.  And within this, you must also abide by the rules on meeting other households.
It does mean that the 134 mile John Muir Way walk is a no go right now.  A shame because it is one of Scotland's Great Trails. The John Muir Way offers walkers and cyclists a unique journey through Scotland's landscapes, history and heritage.
History & Culture
So things like Dunbar Castle ruins and the historic harbour of Dunbar can be visited because they are outdoor attractions as long as you adhere to the travel restriction which can be up to 5 miles from the boundary of your local authority area.
However the Belhaven Brewery Tour, Town House Museum etc are all understandably closed.
Things to do with the kids
With Schools and Nurseries being closed in January for all apart from children of essential key workers, it us completely understandable that you would want to get the kids out and about for some fresh January air and exercise.  Well if you live in Glasgow, Edinburgh or Berwick (for example) then you are out of luck.  Dunbar is simply too far away to visit during the current restrictions.  However if you live in Dunbar and the nearby area, then there is still plenty to do with the kids.  Walks along the beach.  Playpark visits and wildlife spotting to name but a few.
Is there anything else we should know?
Because the guidelines are changing so frequently, it is highly possible that by the time you read this, it will already be out of date.  So we strongly advise you to read through the current Government guidelines by clicking the button below.