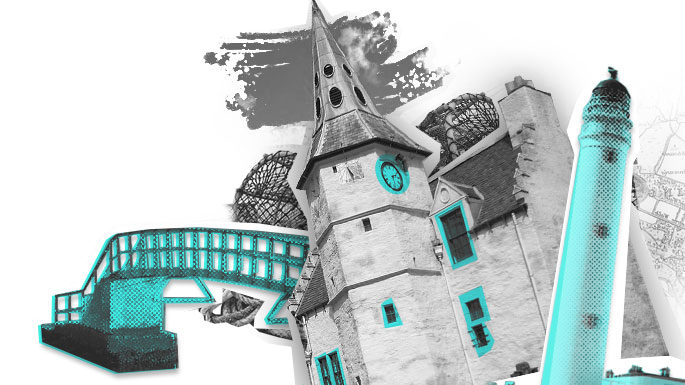 Whether you are looking for a weekend getaway, a day trip or a 2021 staycation because you don't won't the worry and stress of going abroad right now then the first question to answer it where should you visit in Scotland?
While a search for this may give you obvious suggestions like Glasgow and Edinburgh, what you are really looking for is a bit of everything.  You want a countryside setting with a beach.  Maybe a castle, some nice coastal walks and a bit of history in the surrounding area.  A coffee shop or two and plenty of things to keep you entertained from watersports to kids adventures.
Once you really break it down like that, the answer becomes clear.  Dunbar!
Yes that's right.  Dunbar is one of those lesser known gems in Scotland.  Not as widely known as Loch Lomond, Edinburgh Castle or The West Highland Way but equally beautiful and packed full of things to do and see.
Sitting right on the East Coast of Scotland, and just 30 miles from Edinburgh (the distance from Edinburgh to Glasgow is 46 miles FYI), you can be burying your feet in the sand, surfing some of the best waves in Scotland or taking in some of the richest history in any area of Scotland in no time at all.
You may have already noticed that this site is called '60 Things Dunbar' and as the name suggests, there really are 60 things to do (there are actually a lot more but these are some of the best ones) so whether you are a water sports fan, a walking enthusiast, history buff or a family looking for things to do with the kids, Dunbar has you covered.
You can read the full list of things to see and do by clicking links below:
Watersports and Beach Adventures
Cycling, Horse Riding, Walking and so much more
Outdoor fun and discovery with the kids
Embrace the history and culture of the area
Stretch your legs with some of the best walking routes in Scotland
So where to visit in Scotland this weekend?  Well if you are looking for somewhere with loads to see and do that is not going to be as busy as some of the other 'hot spots' in Scotland then Dunbar os the perfect place to venture to this weekend.
And who knows, you may be so impressed at this beautiful little town that your day trip leads to a future weekend getaway and that weekend getaway turns into a full blown holiday in one of the most beautiful, action packed places to visit in Scotland.