If you are looking for things to see and do in East Lothian then Dunbar is the perfect mix of everything. Adventure, watersports, history, walks and other activities to do with the kids.
Whether you are looking for somewhere to visit at the weekend or you are considering your options for a longer stay during the Easter break, Dunbar has more than enough to keep you busy.
Watersports in East Lothian
With rugged coastline and the North Sea, Dunbar has some of the best surfing and paddle boarding in East Lothian. There are some great diving spots and places to take part in some coasteering. And, depending on weather conditions, you can even get involved in some kitesurfing from Skymonster who are based in Edinburgh. Whatever your watersports interests are, the North Sea by Dunbar has got it all.
Discover all the Watersports you can do in East Lothian
---
Things to do with the kids in East Lothian
Not everyone wants to spend their weekends in the city.  For so many families in Scotland, they want to get out their and discover the things to see and do with the kids across East Lothian.  And Dunbar has plenty to do and see with the kids. For example, just outside of Dunbar is East Links Family Park.  A 20 acre farm themed adventure park that is the biggest in East Lothian. In Dunbar itself, there is a Treasure Trail, Seal Spotting, Strawberry Picking and Kite Flying that is sure to entertain the kids.
Check out all the things to do with the kids in Dunbar
---
Discover the history of Dunbar
While East Lothian has its fair share of historic castles and monuments, Dunbar is steeped in history. And this is evident from the High Street all the way to the Historic Dunbar Castle.  John Muir, the American naturalist and explorer grew up in Dunbar and for those that are looking for walking routes in East Lothian, the John Muir Way is one of Scotland's great walking trails.  If you want to know more about the history of Scottish Ale, Dunbar is home to Belhaven Brewery, the oldest working brewery in Scotland. It has an excellent tour where visitors can see the beer being made and even taste the delicious results of the brewery.
Discover a little slice of East Lothian history
---
Walking Routes in East Lothian
While we have already mentioned the John Muir Way, Dunbar is home to some of the best walking routes in East Lothian and across all of Scotland.  The Cliftop Trail begins in Dunbar Town Centre, as does the Herring Trail which, at 28 miles is a good distance for those that want to really stretch their legs.  There are of course lots of other walking routes that can be tackled in varying lengths, all of which you can find out in the link below.
---
Other things to do in East Lothian
Where do we begin.  Cycling and Mountain Biking Trails, Horse Riding, Golf, Birdwatching, Tennis, 4×4 Driving and even an offroad Segway course.  When you are looking for things to do in East Lothian, Dunbar has the answer.
Other things like cycling & horse riding
---
Where in East Lothian is Dunbar?
Dunbar sits right on the coast of East Lothian on the North Sea and is perfect for watersports, long walks and so much more. If you browse through our site, you will find 60 great things to do for all interests. With beautiful beaches and the glorious Scottish countryside, Dunbar is a great 'hub' for so many activities.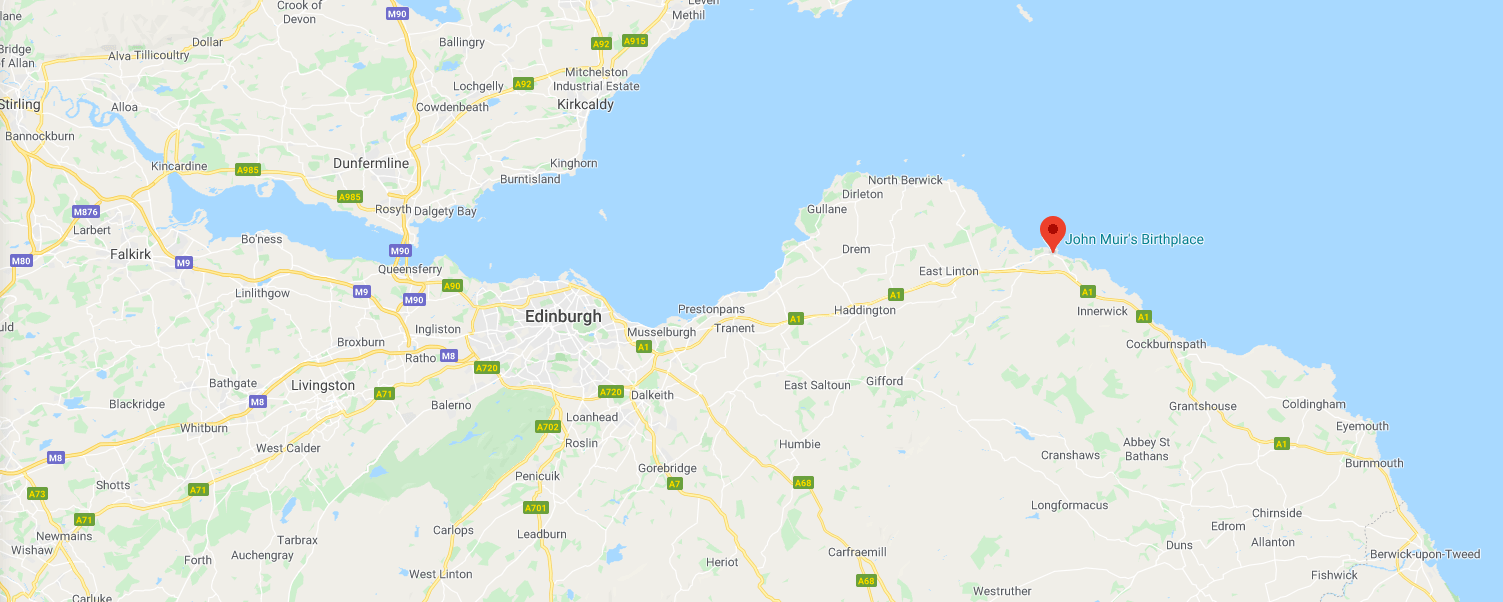 ---