Dunbar is just 30 miles North of Berwick.  Which means that as long as you stick to the speed limit, you can be getting stuck into 60 things to do within 40 minutes this weekend.
Why Dunbar?
Because there are so many things to do.  While some Towns have a beach and other Towns have a museum.  Dunbar has it all.
If you are a Surfer looking for some great surfing locations on the North Sea, you need to check out Dunbar.  If you are looking for somewhere to go this weekend with the kids, we have loads to do that will entertain them and burn all that energy they seem to have.
Whatever your interest is and whatever it is you are wanting to do this weekend, we have you covered.  Simply click on whatever link below grabs your interest and get ready to discover one of the lesser know jewels of Scotland.
Watersports & things to do on the beach
Outdoor activities like cycling & horse riding
Discover the history & culture
Where is Dunbar?
On the beautiful coast in East Lothian and with good transport links, Dunbar is a beautiful village that is interestingly both 30 miles North of Berwick and 30 miles East of Edinburgh.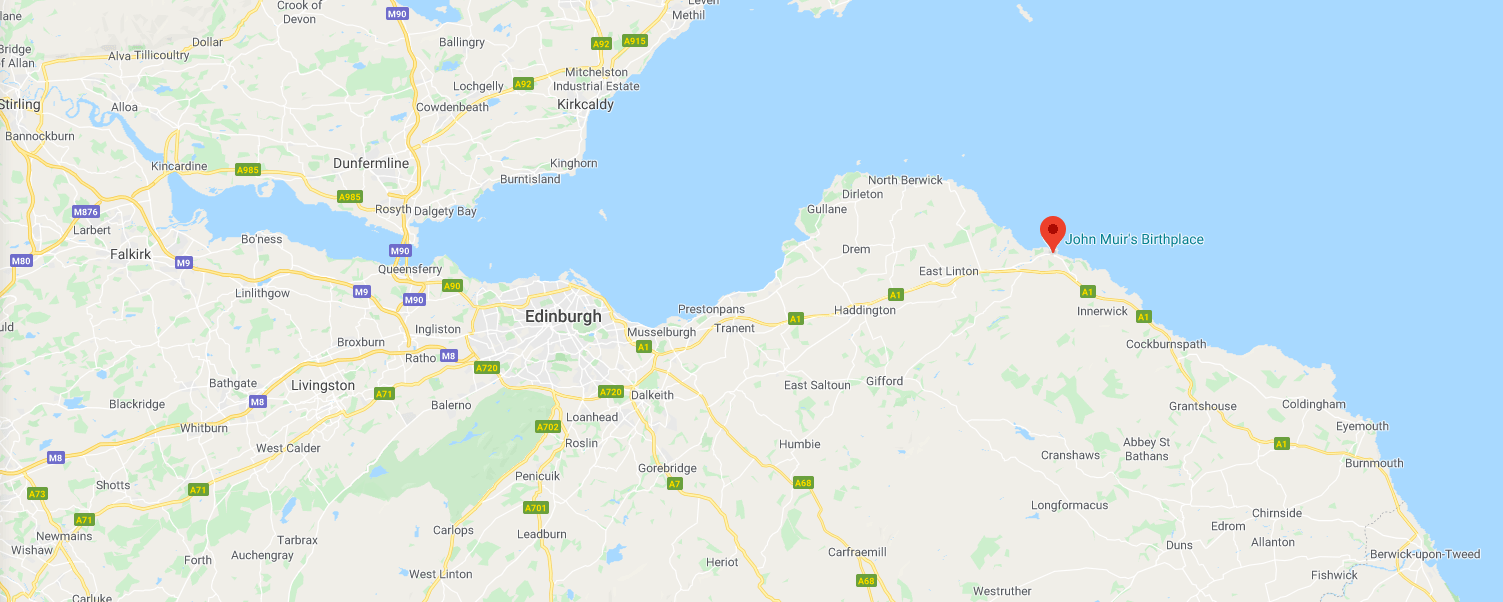 How can I get to Dunbar?
Dunbar has excellent transport links. If you live in Edinburgh, you are only 30 miles away from Dunbar so it is a short drive down the A1. And if you prefer to travel by train, there is a regular train service running between Dunbar, Musselburgh and Edinburgh.
There are also various bus options and you can find out more here…
Borders Buses
Eve Bus Services
East Coast Buses
Can I do everything in a day?
While Dunbar makes a great place to visit from North England, with so many things to do, even a full on action packed weekend trip to Dunbar will see you struggle to get it all done. So some of the 60 things to do that we have listed can be enjoyed over a longer stay. So if you are looking for Easter School holiday trip ideas – think about visiting Dunbar. From School Holiday Trips to long weekend get aways, hope over the border and get stuck in with Adventure, Watersports, Walks, Activities for the kids and history and culture. Dunbar has you covered.
Is there anything else I should know?
Well yes there is. Throughout the year there are loads of events going on. The Covid-19 Pandemic has understandably cut most of these from the 2020 calendar but you can find the usual list of annual events below…
European Stonestacking Championships (April)
10K Race (April)
Coastword (May)
Pipe Band Competition (May)
Civic Week (June)
Lifeboat day (July)
Traditional Music Festival (September)
Christmas Lights (December)